When it was announced that John Nash would become a life peer of the House of Lords, I added his name to the
list
of over 200 parliamentarians who have recent past or present financial links to companies involved in healthcare.
The Members financial interests represent every stage of the healthcare value chain from advisors of private equity firms funding the private healthcare companies, to having shares in those same companies.
They are Chairman of estate companies involved in PFI deals, partners in legal firms that make those deals, advisors to private hospitals, they represent companies in pharmaceutical media, medical equipment, care homes, lobbying, and insurance. You name it, they have it covered and the list of vested interests in both the Commons and the Lords is so great, that it can best be described as a healthcare coup d'état of our parliamentary institutions.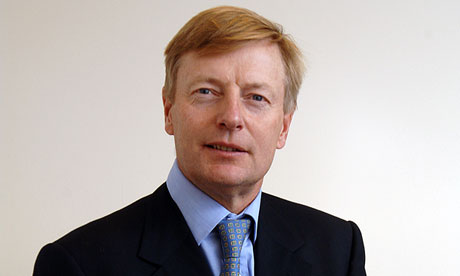 John Nash education and healthcare

John Nash is a venture capitalist that in 2001 helped set up an equity company called Sovereign Capital. The company is involved in buying then building up companies before selling them on for profit, and has been heavily involved in the education market. It has one of the largest educational portfolios in the UK, which includes primary schools, higher education and training providers. In 2004, they purchased the Employment and Skills Group (ESG), which according to the Guardian 'won £73 million worth of government employment contracts from Iain Duncan-Smith's department. Under Nash's direction, Sovereign Capital won the 'Investor of the Year' for three consecutive years in the "EducationInvestor Awards
″
.

According to Companies House, Nash remains a partner of Sovereign Capital.

The private education portfolio attracted the Education minister Michael Gove to appoint John Nash onto the Department of Education board alongside Anthony Salz, the Executive Vice-Chairman of Rothschild, and Theodore Agnew – the Non-Executive Director of Lloyds insurer, Jubilee Managing Agency Ltd. This select band of marketisers made it all too clear in which direction Gove wanted to take education.
Education however has not been the only interest of the recently ennobled Nash, who also sits on the board of the Centre for Policy Studies. The free market think tank has in the past produced several papers promoting the privatisation of the NHS and turning it into a health insurance system. He shares seats on the board with two other Lords, Saatchi and Blackwell, both of whom have interests in private healthcare.
Furthermore, from 1992 to 2010, John Nash was the Chairman of Care UK, one of the leading private healthcare providers in the UK. In 2009,
Andrew Lansley received £21,000, which according to the electoral commission was paid by a 'Mrs John Nash' and was used to run his private office.

Gender confusion aside, Mr and Mrs Nash are regular Tory donors who have given £276,000 to the party since 2006. His wife Caroline Nash gave £10,000 to MP for Bury st Edmonds in Suffolk. Care UK was 'chosen to take control of Suffolk's 16-council-owned care homes.'

His support was rewarded and just three months after the coalition was formed, Nash, was 'invited by George Osborne to join the HM Treasury Independent Challenge Group, with a remit to "question the unquestionable" in the Treasury's austerity drive.' What democratic mandate did this person have to collaborate with George Osborne on where to make cuts. Here is a person who was only too happy to generate a revenue from the taxpayer in his business world, and then attack the very taxpayers who helped make this possible.
Now John Nash has been made a life Peer, one of over 400 such appointments that exist in the Lords.
A life peer is appointed and is given a rank of a baron. The children of this peer can then take the privilege of a hereditary peer. Had Nick Clegg got his way with his attempts to reform the House, people like Nash may well have found it more difficult to become a Lord. However as we now know, his reforms were crushed by a protectionist Conservative party, and unsupported by Labour, which Clegg described as 'short-term political opportunism'.
This failure to support the reforms infuriated Clegg because it was part of a coalition deal, which was revealed in
Nicholas Timmins book, 'Never Again?'. In a deeply undemocratic and arrogant move, a deal was struck between Oliver Letwin and Danny Alexander which involved exchanging the NHS for Lords reform.
The Conservatives as we know received the support of the Liberal Democrats in the Health and Social care bill.

Now with the status quo maintained, Nash will take his seat next to other donors of the Tory party such as Lord Popat. The Tory Peer was the

founder of TLC group Ltd who run private care homes. Lord Popat gave David Cameron a donation as a gift for £25,000 a week after the Conservatives' unveiled their health 'reforms' and according to the electoral commission, has given a total of £273,856.91 to the party. David Cameron then made the businessman a life peer shortly after getting into ten Downing Street. Lord Ashcroft was also made a life Peer having been a loyal donor to the Conservative party since the 1980s in support of the Margaret Thatcher government. The Lords are not shy of offering a donation or two. According to the electoral commission, Lords form all sides have given over £35 million in donations since 2001.

When a rich man is invited into the corridors of power and is allowed to vote on his or her own interest, then what message do they think this behaviour sends out to the public? The Upper chamber is an outdated place where privilege rules, and the rules themselves are
not fit for purpose.
All our 'public servants' are asked to behave properly as shown in one section in the
House of Lords
Code of Conduct, where it states:
7. In the conduct of their parliamentary duties, Members of the House shall base their actions on consideration of the public interest, and shall resolve any conflict between their personal interest and the public interest at once, and in favour of the public interest.

The Code of Conduct is meaningless if the rules do not act to support the statement above. Nick Clegg tried to bring change to the Lords but failed, and in exchange he sold the NHS to the Conservatives behind closed doors. Now, the corporations that employ so many of our Lords and MPs reaping the benefits of the outdated and deeply institutionally corrupt Lords. The House of Lords needs reforming, one simple thing they can do is ensure no Member can vote when they have a prejudicial interest. This is simple because this rule applies to councillors at local level but the Lords are above all that. Another step that could be taken is to abolish it altogether and build something better.